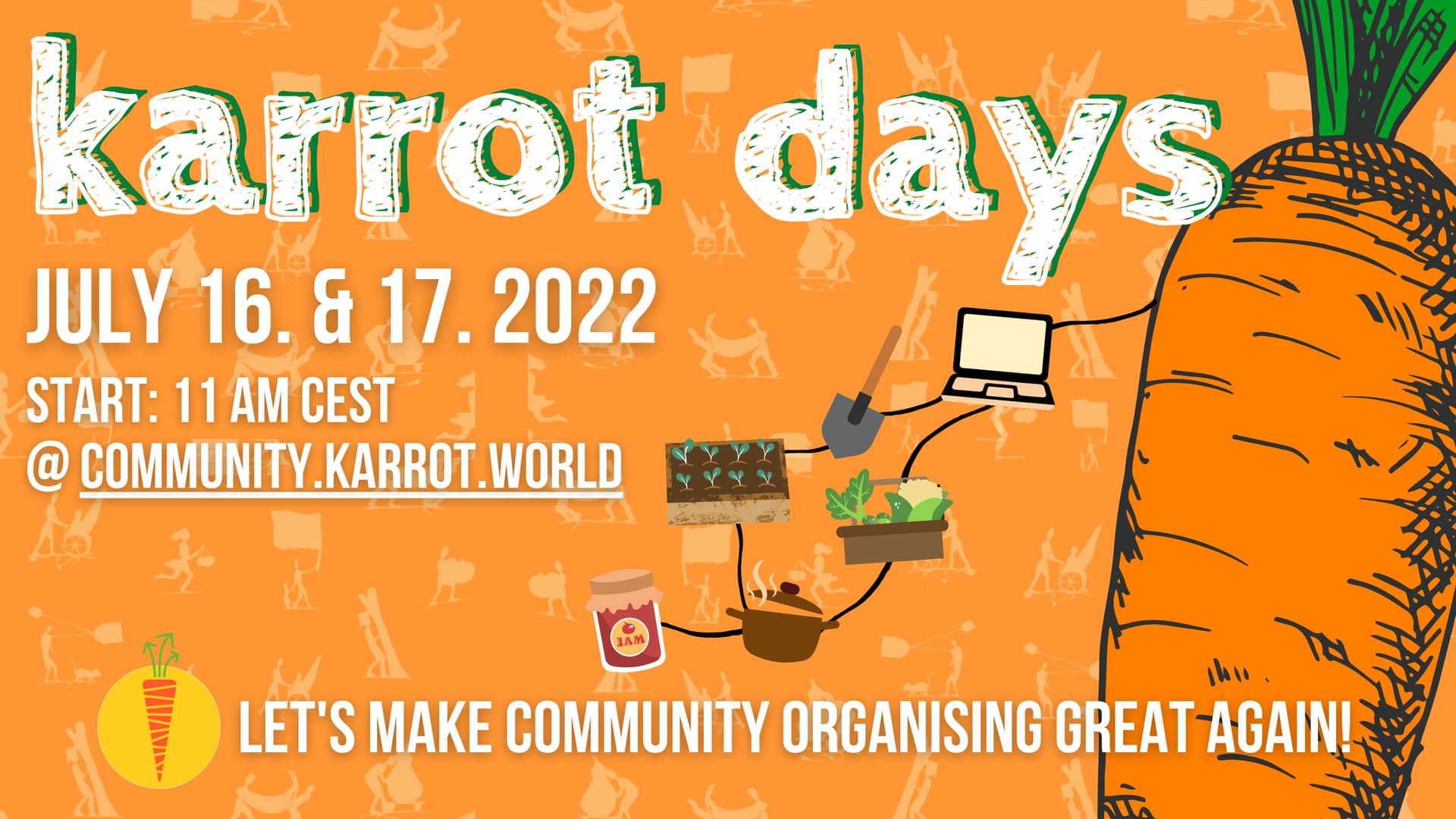 Dear Karrot community,
I'm pleased to announce that we'll all have an opportunity to meet this summer. Save the date for Karrot days: July 16th & 17th 2022!

Karrot days is a free and open online-event, one weekend with various sessions to get to know each other, have a look at upcoming Karrot features and discuss about them together, chat about the funding we got and of course have a good time.
You'll find any upcoming information in this forum thread.
Looking forward to meet you!

Nathalie from the "karrot team"; the group of people spending time on sustaining and further developping Karrot as a tool