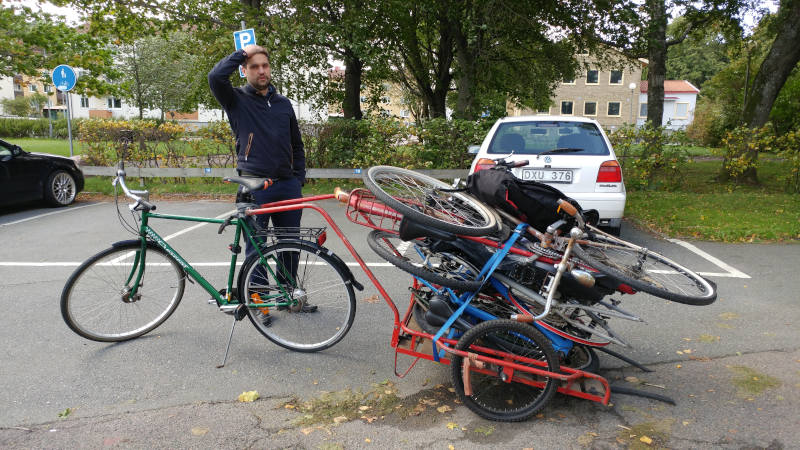 I am one of the members from Solikyl (Foodsharing Gothenburg) and we have been using Karrot for quite some time now. Karrot has not only helped us to organize the food pickups much better, but also different events and the communication between the participants.
I am also involved in the Bike Kitchen movement in Gothenburg and over the years i noticed similar challenges when organizing bike pickups, events and the communication.
Lots can be done over email, phone, online docs and the worst of all; Facebook (The Monster).
Luckily some of our members refuse to be pushed into the addiction of feeding the monster and we still have to fall back to email and online docs.
To the point:
I would like to test the Karrot tool for one of our Bike Kitchens here in Gothenburg on the karrot.world instance. To test how it would improve our activity and communication, but also to get feedback from our members. And if we could in the near future host our own instance for the other Bike Kitchen groups and hopefully get more people off the surveillance Monster.
The question:
So would it be OK if i create and test a Bike Kitchen group on the karrot.world instance?
Thanks to everyone behind this amazing project, we hope to contribute to the community beyond just using the tool.