Given the task ofgeneralizing pickups for other kinds of events and even for use cases different than foodsaving (like the Bike Kitchen project), I was wondering how one would go about sorting them out. A practical example is that we usually put up meetings and hangouts as pickups, but they might get a bit lost on the list among all of the other pickups. In the case of Bike Kitchens, they use their "pickups" mostly as volunteer shifts to keep the workshop open.
Putting tags to events/pickups might be a solution that is flexible enough for the particular groups and other use cases.
Here's what I'm picturing in my head: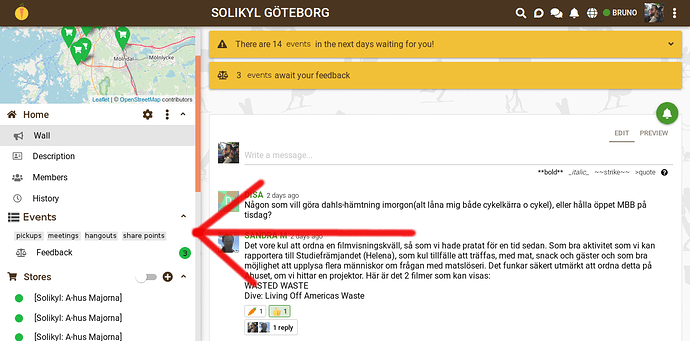 And clicking on the tag would lead to a list of all the events with that tag on.
Is it feasible? Pros and cons?