Hey everyone!
In the last weeks, I worked on two new features for Karrot: store walls and subscriptions. They are currently available for testing on https://dev.karrot.world and we plan to release them to karrot.world next week.
You can use the store wall to discuss topics per store (instead of writing on the group wall). Vice versa, with store subscriptions every group member can decide which store they want to mark as their favorite, thereby subscribing to notifications from this store.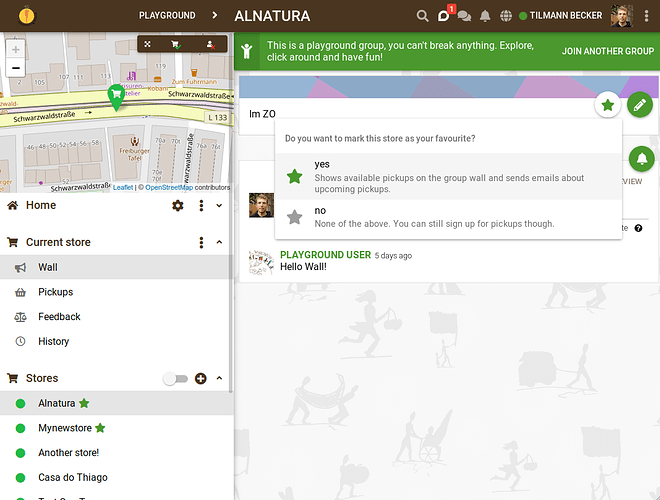 Store wall with subscription menu open
Pickup notifications on the group wall will only show pickups from favorite stores. This reduces the cognitive overload when your group has many stores and you are only interested in some of them.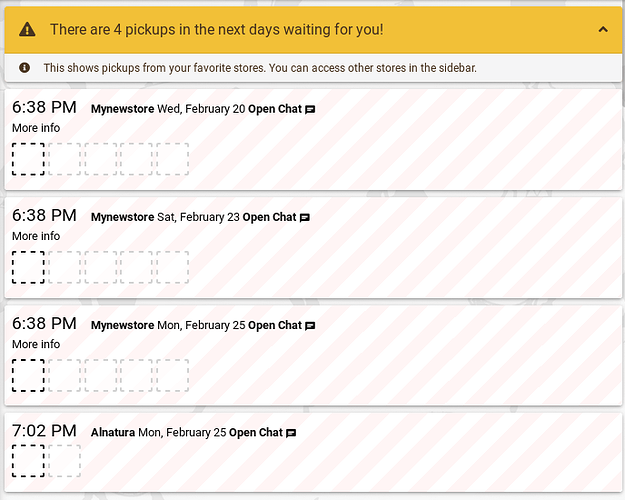 Filtered pickups on group wall
Also, you will only receive upcoming pickup email for stores you marked as favorite.
When the new features goes online, you will by default be subscribed to the stores you picked up from in the last 3 weeks.
To make all this possible, I had to make significant changes to conversation notification settings. It's now possible to unsubscribe from any conversation (except private ones and thread replies). I replaced the simple notification toggle with a more sophisticated one: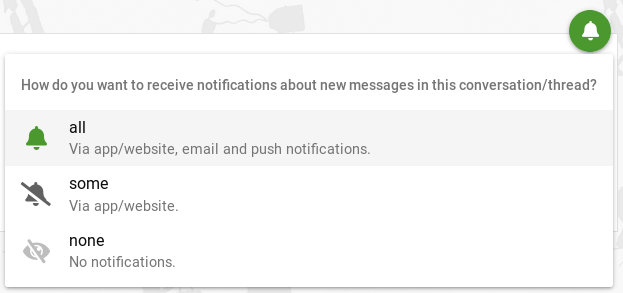 New notification toggle
---
Ok! - If you are curious how this works, you can already try it out on https://dev.karrot.world right now.
Any comments on it? - I'm happy about feedback here or on the Github issue.
Have a great day!